Our school provides opportunities for students, staff and parents to know and celebrate their Catholic faith. This is done through the religious life of our school. Members of our community experience a rich liturgical and prayer life, celebration of the Sacraments, faith formation, social outreach activities, and opportunities to share faith with each other and with youth from other schools in the Archdiocese.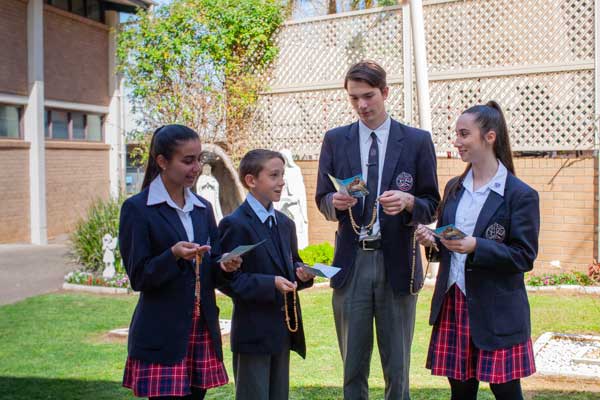 Each day, students are encouraged to live out traditional family and Gospel values – to be respectful, patient, kind, forgiving and understanding in their dealings with one another, while striving to be the very best they can be. As a community we value prayer and share the same devotion to Mary in prayer that Cardinal Freeman did.
We also create the opportunity to gather for liturgies and Mass on a regular basis, as well as special celebrations such as the Freeman Day Mass, the Assumption Mass, the Year 12 Graduation Mass and the Advent Liturgy.