Welcome to Freeman Catholic College Bonnyrigg Heights, where we aspire to provide a quality Catholic education that promotes service, excellence, and living out the Gospel values. We believe that a good education provides opportunities for all students to thrive, develop a love of learning, encourages collaboration between students and teachers, and helps each student to realise their full potential.
Freeman challenges all of our students in two ways. Firstly, to be a good person. Our Catholic faith is central to all we do, and is visible in our relationships with one another, our service to the community, and active participation in our faith. Each day all members of our community are challenged to be witnesses to our faith; to be compassionate, empathetic, respectful, forgiving, kind and patient. We believe the focus on these high standards helps our young people to become responsible, ethical and productive members of our society, and ensures a safe and welcoming learning environment where everyone belongs.
The second challenge is to be a good student. We ask all students to strive for their personal best, and we are unapologetic for our high expectations as it is coupled with high support and has led to consistent academic excellence for all students, particularly in the HSC. Every student is challenged to consistently apply themselves, focusing upon effort and a positive attitude towards learning. Success is setting personal goals, developing resilience and a strong work ethic and working hard to achieve them.
Our College community is blessed to have a very dedicated staff, who are passionate about their role as teachers, and are committed to supporting our students and celebrating their achievements. Our teachers are very generous with their time to not only promote excellence in the classroom, but also in the arts, music, sport, and oratory domains so students can pursue their talents. We value the partnership with our families, as together we guide our wonderful young people to aspire and achieve. Freeman is a great community, where our staff, parents and students work together to fulfill our College Motto: to Proclaim the Good News.
Ms. Melinda Melham
Principal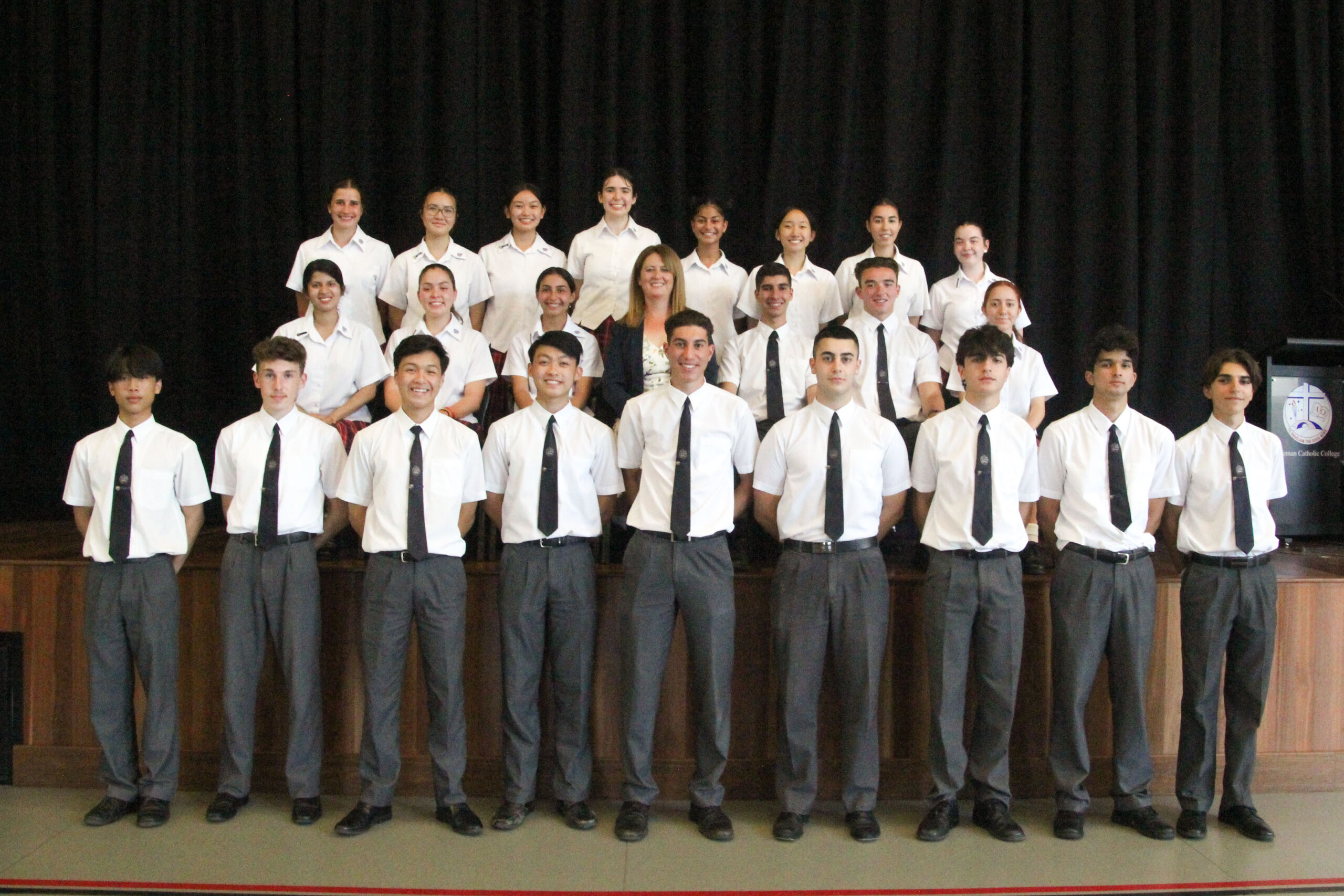 Proudly Part of the Community of Sydney Catholic Schools
Our school is part of a system of 147 low-fee Catholic schools in the Sydney Archdiocese.
Sydney Catholic Schools are thriving Catholic communities that ignite a love of Christ through excellent teaching and learning to empower students to reach their full potential.