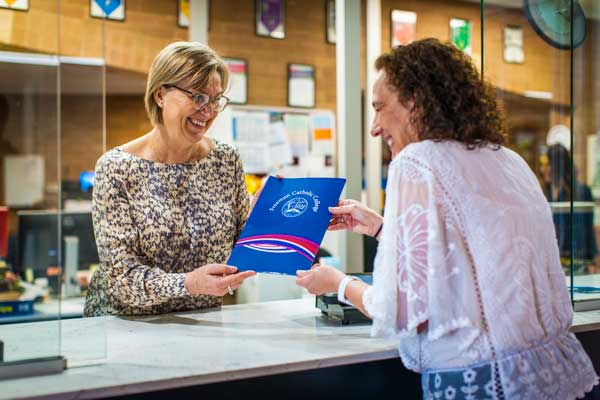 Tours are a great way of discovering what Freeman Catholic College, Bonnyrigg Heights has to offer you and your family.
Join us for a guided tour of our campus and learn about our College, see our facilities and observe the talents of our students at our Open Evening on Wednesday 1st March, 2023. On this evening you will have the chance to hear our Principal address the community, and be guided around the school by our students to learn about our extensive co-curricular opportunities including sport, music, drama, public speaking and debating. You can also visit some specialist rooms to see teachers and students working in hospitality, music, art, science and technology.
For further information and to make a booking for the tour, please contact the College Office on 9823 2073. You can also request an enrolment form by speaking to our friendly office staff.
A reminder that online enrolments are active from Monday 7 February, enrolment packages are available on the Open Evening, and from the College Office from Thursday 2nd March. All enrolments must be submitted either online or in person at the Office by Thursday 6 April at 2pm. Please ensure you have all necessary documents required to complete your application.
We look forward to welcoming you and your child to Freeman Catholic College, Bonnyrigg Heights.